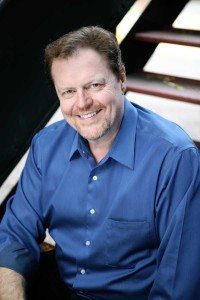 Sunday -- 06:00 AM - 06:30 AM
Saturday -- 06:00 AM - 06:30 AM
Bob Dutko isn't afraid to play devil's advocate. Since 2000, the WMUZ radio host has been challenging his audience with well-researched and substantive topics, fearlessly defending Christian truth using logic, reason, history and factual evidence. He hosts "The Bob Dutko Show," Detroit's number one talk Christian radio show and "Prime Time with Bob Dutko", a "best of" hour taken from his earlier four-hour show. He also hosts "Defending the Truth with Bob Dutko," is heard on radio stations across the country and makes him one of the most listened to Christian talk show hosts in the U.S.
Bob is passionate about Christian apologetics. "I take complicated issues and translate them into everyday language," he says. "I use science to logically prove what we as Christians believe, archaeology to prove the Bible is true and physics and science to prove there is a God." Bob also turns to softer topics at times and shares his beliefs on how to raise godly children, how to grow closer to the Lord, sharing the good news of Jesus Christ and equipping his listeners with the evidence they need to more ably defend their faith.  Learn More Here