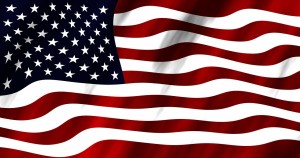 SOS (Save Our Soldiers) is an ongoing feature of Crawford Broadcasting dedicated to informing U.S. veterans about assistance programs available to them both locally and nationally. Below is a list of organizations promoted on KBRITE to date. On behalf of Crawford Broadcasting, thank you for serving our country.
Please note that neither Crawford Broadcasting nor KBRITE shares any official connection to these organizations.
---
♦ Canines for Christ, provides therapy dogs to first responders in the name of Jesus.
Become a volunteer today – visit the Canines for Christ website to register your dog!
---
♦ Hire Heroes provides personalized job coaching to help veterans translate military skills into the workforce. Register for a workshop or career fair at HireHeroesUSA.org.
---
♦ Homes for Our Troops builds custom houses for post-9/11 veterans with severe injuries. When you returned from the Middle East, you received a letter of eligibility for the VA Specially Adapted Housing Grant. Now you need to go to HFOTUSA.org to qualify for a mortgage-free house!
---
♦ Make the Connection: No matter what you're feeling, you're not alone. At MakeTheConnection.net, watch videos of veterans sharing their stories. They overcame nightmares, flashbacks, loss of identity, anxiety, and loneliness — and so can you.

---
♦ Operation Finally Home founder Dan Wallrath worked as a custom home builder for thirty years. Today Dan partners with builders, developers, and donors across the nation to provide mortgage-free, custom-built homes for wounded veterans and their families. Read the inspiring stories at OperationFinallyHome.org.
---
♦ Recruit Military has the nation's largest single-source veteran database with over eight hundred thousand members. Veterans may register for free to search for jobs, while employers may purchase a subscription to attract America's best talent: its veterans. Visit RecruitMilitary.com to learn more.
---
♦ Step Forward Academy Our Mission is to provide mentorships and coaching to help people accomplish career goals. Our Vision is transforming communities through connection, mentorship, and service. Our Purpose is Career Development Through Mentorship and Coaching. Please call or text us at 714-277-4047 or visit us at stepforwardacademy.org.
---
♦ Stop Soldier Suicide is the first national civilian not-for-profit organization dedicated to preventing active duty and veteran suicide. They're not a crisis center; they are a network of veterans who want to reach their at-risk comrades, assessing the unique needs of each veteran and connecting them with the resources they desperately need. Call 1-844-889-5610 weekdays from 9am-5pm or become a volunteer at StopSoldierSuicide.org.
---
♦ Strong Families, Strong Children/SFSC's mission is to improve the health and well-being of veterans, military families, and children throughout Orange County by engaging the community, building resiliency, and creating safer, more stable home environments. For more information go to ocstrongfamilies.org. Our goal is to empower children, youth, and families to reach their full potential through innovative mental health programs and services. Strong Families, Strong Children.
---
♦ The Mission Continues connects veterans with volunteer opportunities because serving others provides a sense of purpose for men and women adjusting to civilian life. These teams of veteran volunteers reach needy communities by – for instance – mentoring at-risk youth. Join a Service Platoon near you at MissionContinues.org.
---
♦ When Tim Lee stepped through a patch of elephant grass straight onto a land mine, he lost both of his legs in an instant. Now he travels the globe, proclaiming from his wheelchair the good news of salvation through the blood of Jesus Christ. Contact Tim today at TimLee.org to schedule a speaking event at your church.
---
♦ U.S.VETSis on a mission to end veteran homelessness in the United States. "The streets" are simply no place for veterans; no place for the many men and women who volunteered, giving of themselves and their youth, to protect our great freedoms. We believe all veterans deserve every opportunity to live with dignity and independence. It is our duty at U.S.VETS to deliver on our promise to always serve those who've served. For more information go to usvets@usvets.org or call 213-542-2600.
---
♦ VetTix says "thank you" to veterans by providing free tickets to sporting events, concerts, etc. Sign up at VetTix.org.
---
♦ Working Dogs For Warriors is a California 501(c)(3) Non-Profit Organization, Dedicated to helping our Nation's Warriors by Training and Donating Service dogs to Veterans and First Responders. Visit workingdogsforwarriors.com or call 909-767-1225 or email at info@WorkingDogsForWarriors.com.
---