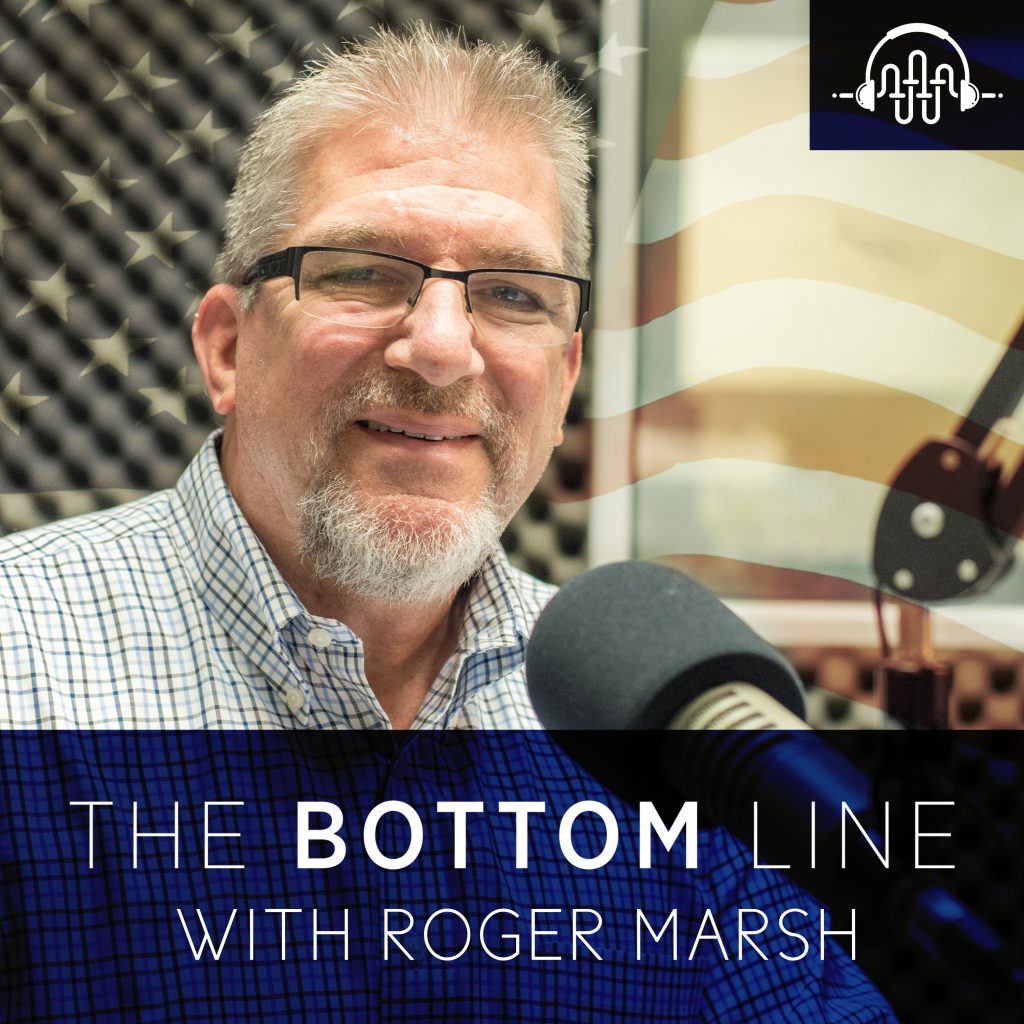 Get your daily dose of current events with a Biblical World View. Host Roger Marsh takes current events and brings them down to the bottom line. No opinionated spins…just the facts with solid focus on truth while staying away from over-sensationalized opinions.
Roger is a lifelong Southern California resident who tends to lean more on the conservative side of the political equation, but is open to thoughtful (wise) and respectful (considerate) debate.
There's so much in the media about all of the problems in the world today; "The Bottom Line" is about solutions. This isn't a question of "Us vs. Them" anymore. "The Bottom Line" features informative, topical and thought-provoking conversation to help listeners get a better understanding of why you believe what you believe, and how to live out that faith to help others.
You can listen to "The Bottom Line" on KBRITE 740-AM and 1240-AM everyday at 3:00 pm.  He's also on Central & Northern California, Dallas & Denver
ABOUT ROGER

Roger completed his undergraduate studies in Business Administration at Cal State Fullerton, and Business Management at Azusa Pacific University. He is currently anticipating graduation from Niagara Lutheran Theological Institute, at which point he will become an ordained minister (Lutheran Congregations in Mission for Christ).
In 1983 Roger launched his radio career, adding network television responsibilities in October of 1992, and since then has been involved with network television commercial billboards ("sponsored by") for the FOX network.
Roger has been blessed with two daughters, one son, a son-in-law and one "son-in-law-in-training." He is a passionate Baseball fan, especially of his beloved Los Angeles Angels of Anaheim.