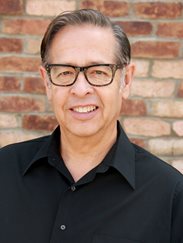 Sunday -- 01:00 PM - 01:29 PM
Monday -- 01:00 AM - 01:29 AM
My name is Mike Rodriguez and I have pastored Calvary Chapel Corona for the past 25 years. I would like to personally invite you to attend any of our services. Calvary Chapel Corona began as a small Bible study a little over 25 years ago and has grown into a healthy body of believers. We have many exciting things to look forward to this year should the Lord allow. It is our vision and goal to equip the saints for the ministry, and to share the "Good News" of the Gospel of Jesus Christ with as many as would believe and receive it. Feel free to visit our Services page for service times as well as upcoming events on the Events page. I look forward to meeting you real soon.
– Pastor Mike Rodriguez