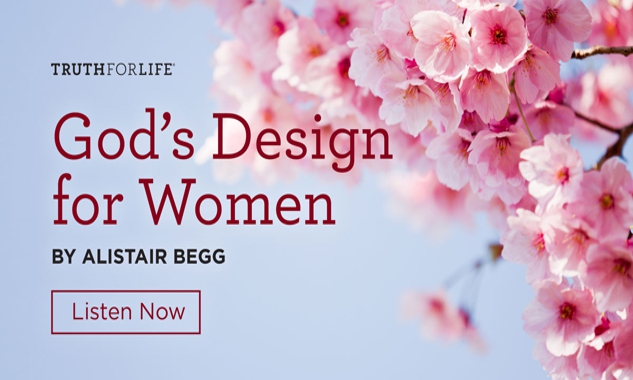 The Bible tells us all we need to know to live as men and women. God is both the author of the Bible and the creator of the reader, but until we accept the authority of His Word, we will not defer to it, especially when it runs counter to the expectations of modern-day culture. Building on this foundational truth, Alistair Begg explores what the Bible has to say about God's Design for Women.
In this series, we encounter challenging questions that arise as the Bible speaks with clarity into our culture. With God's Word as our foundation, we discover that godly women can make a powerful difference in their families, churches, and communities.
Download your copy of this series today!
In 2009, driven by the desire to share the good news of the Gospel without cost as a barrier, the ministry made the entire Truth For Life teaching archive free for download at truthforlife.org.
Since then, over 55 million messages have been downloaded.