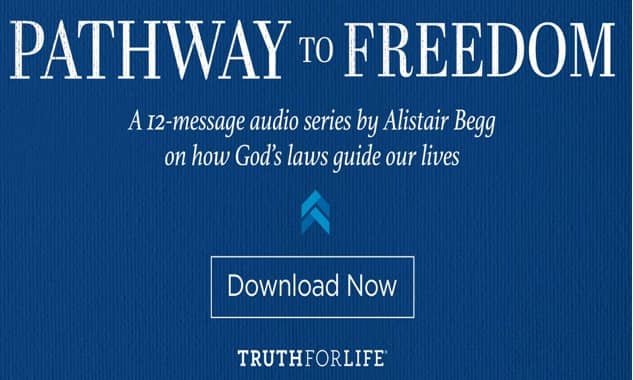 In today's world, ask people what they think about the Ten Commandments, and you're likely to hear a common theme: "The Ten Commandments? What use do we have for an ancient list of dos and don'ts that restrict our freedoms?" But the truth is, God's laws were never given to restrict our lives; they were given to set us truly free.
In this series, Alistair Begg takes us step by step through the Ten Commandments, helping us understand how each points to the responsibilities laid upon us by our Creator—and, ultimately, to our need for saving grace. For the Ten Commandments are not, as some might suppose, a ladder we climb to find acceptance with God. Rather, they are a mirror that exposes our sin and directs our gaze to Christ our Savior, who returns us to God's perfect law so that we may enjoy the fullness and freedom that our heavenly Father intends.
In 2009, driven by the desire to share the good news of the Gospel without cost as a barrier, the ministry made the entire Truth For Life teaching archive free for download at truthforlife.org.
Since then, over 55 million messages have been downloaded.