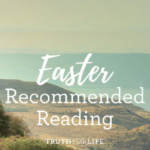 The unique teaching of Alistair Begg is now internationally known as an inspiring source for clear, relevant instruction rooted firmly in the Scripture. Studying God's Word each day, verse by verse, is the hallmark of this ministry.
PURCHASE THE Truth For Life offer here.
Passionate about seeing unbelievers converted, believers established, and local churches strengthened, Truth For Life faithfully looks to God to proclaim His Truth through the program and to transform the lives of those who listen through His Spirit.
In 2009, driven by the desire to share the good news of the Gospel without cost as a barrier, the ministry made the entire Truth For Life teaching archive free for download at truthforlife.org. Since then, over 55 million messages have been downloaded.  Learn More